Badge
Colors
Badge Styles
& Rhinestone
Badges

Color charts are colors provided by Rowmark® for their plastic.
Rowmark® provides us with an American made product.
When selecting the product, use 922-XXX so we may provide the color,
thickness and quality your order deserves. When selecting (as example)
crimson / white ... crimson is background and white is the letters and / or logo.
Thank you for your business in advance. Carolyn & Bob
Click on a main color images to bring up an enlarged view.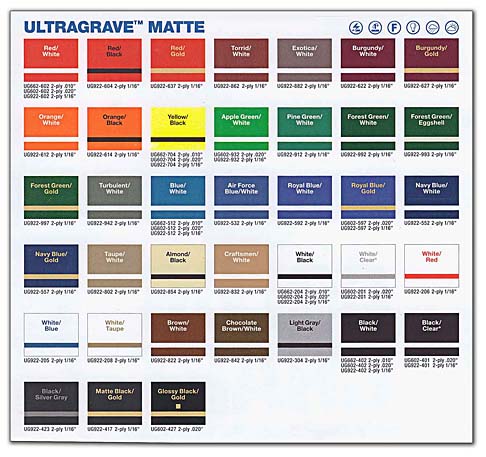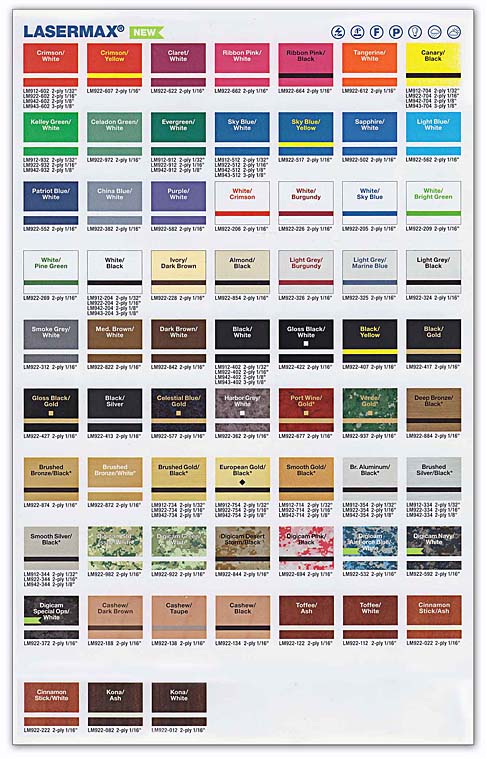 Carolyn & Bob Bosch | 8465 SW Parkview Loop | Beaverton, OR 97008 |
503-646-5754 | 503-504-4113
sqdini@aol.com

© 2008-2022 Sq-Dini Badges - All Rights Reserved